[Announcement] Notice on Shipping Fee Adjustment of E-EMS Line
Post time 2020-5-14 17:46:31
|
|
楼主
Dear users,
Greetings!
Upon notice from logistic providers, due to the novel coronavirus pandemic across the world,and the widespread suspension of airlines,Airline costs have risen sharply, the logistics companies have constantly rise the charges.Given this, we have to adjust the shipping fee one some logistic line. This fee will be effective starting 16:00, May 14th, parcels submitted before will not be affected by this price adjustment. The detailed price adjustment is as follows,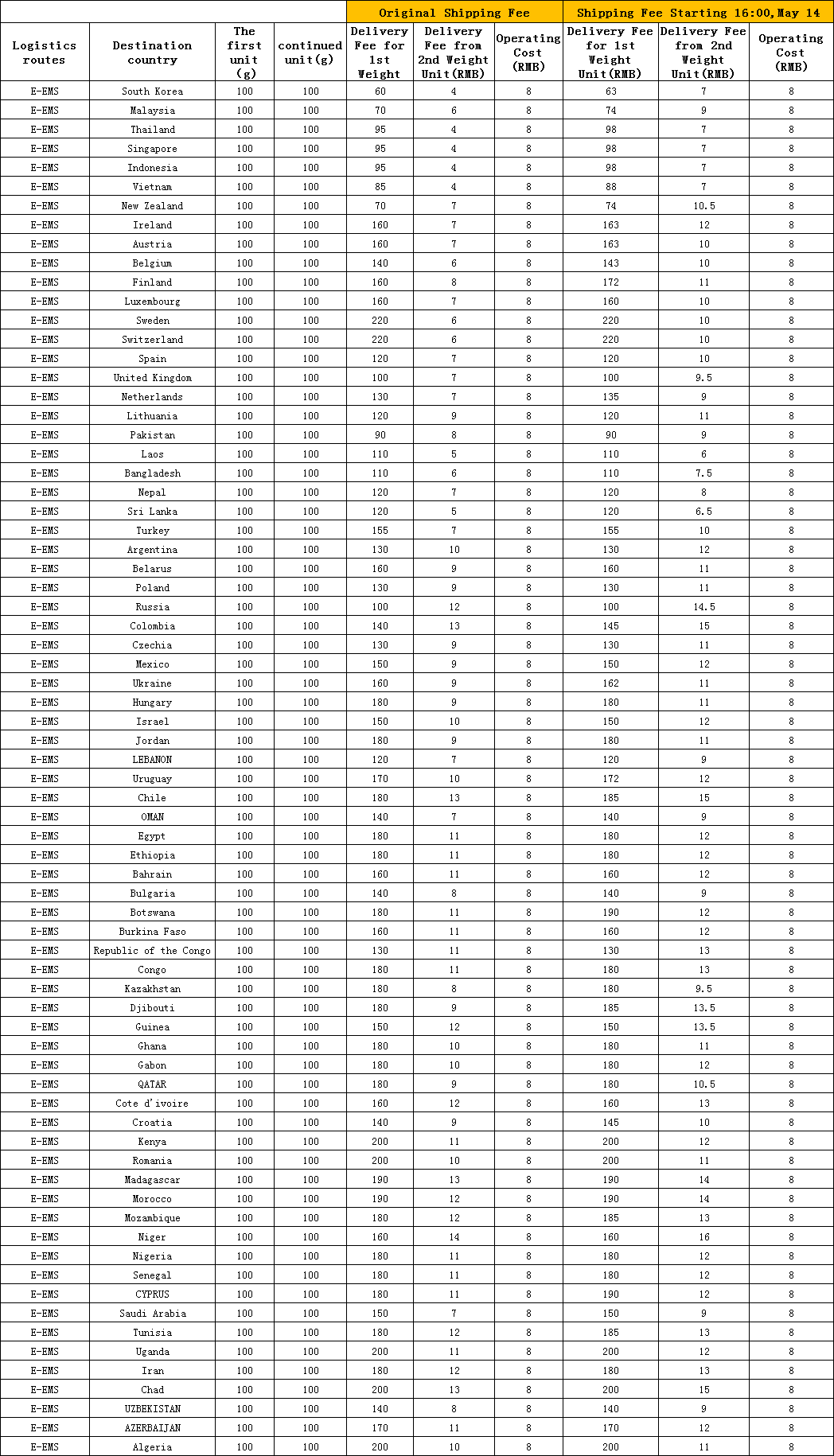 We apologize for any inconvenience caused.Thank you for your understanding!


Wegobuy Team
2020.5.14
Post time 2020-5-16 16:58:32
沙发
Note: The author has been banned or deleted.
Threads

1595

replies

91525

friends

54