【Announcement】Notice on the adjustment of freight for some postal routes
Post time 2021-10-7 23:10:48
|
|
楼主
Dear users,

Hope you all well.According to the postal's recent price adjustment actions and with reference to the postal company's adjustment coefficient, Wegobuy has determined the corresponding freight adjustment plan. We've tried our best to make the shipping cost as lower as we can under such circumstance.and we will continue to find more economical shipping lines.Don't worry,If there are further adjustments in the future, we will keep our users updated in time here.
The details are showed in the chart below: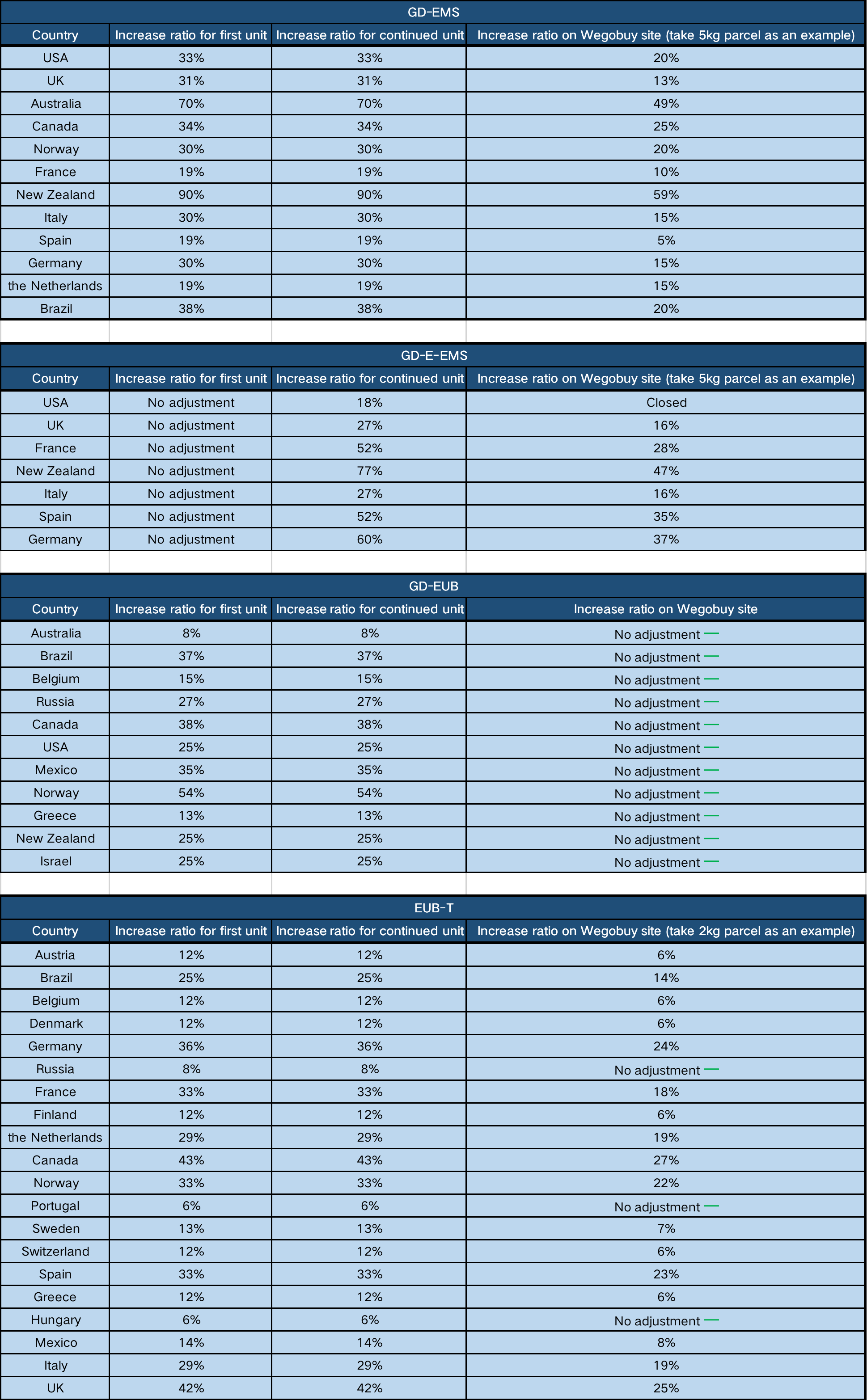 Thank you very much for your understanding and support.


Wegobuy Team
7th.Oct.2021
Threads

2169

replies

91754

friends

56