[Announcement] Notice on Parcel Shipping Delays of some Routes by the Epidemic in ShenZhen\ QingDao
Post time 2022-3-15 14:06:38
|
|
楼主
Dear users:

Greetings!

Due to the impact of Shenzhen and QingDao's COVID-19 control policy, the transit time of some logistics routes from ShenZhen and QingDao will be delayed 5-7 days. The affected logistics routes are as follows: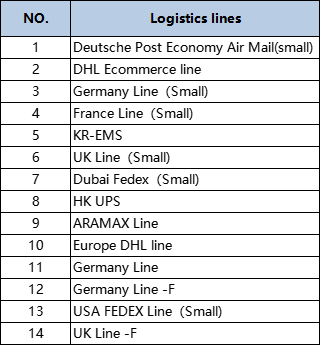 For urgent parcels, it is recommended that you choose other routes for delivery to avoid unnecessary delays. We will pay close attention to the recovery of various logistics routes in time and solve the problem of parcels transportation for you at the first time. This gives you the inconvenience, please understand.

Thank you for your continued support of Wegobuy!


Wegobuy Team

2022.3.15
Threads

2144

replies

91754

friends

56